Lidar Images of Epiacum Roman Fort

The numbers are OS Grid References
---
Epiacum (or Whitley Castle) is a fantastic Roman fort to the north of Alston in Cumbria famous for its multiple ditches and banks, and well worth a visit
https://www.epiacumheritage.org/

Epiacum's website contains a high resolution Lidar Image (https://www.epiacumheritage.org/research/) specially commisioned from English Heritage and should be viewed in conjunction with this slightly lower resolution Environmental Agency Lidar data.

These are various Lidar derived images of Epiacum Roman fort and use 'pseudo' illumination from differing directions to highlight the 'lumps and 'bumps'.

The images are derived from the publically available Environment Agency Lidar data, in this case the 1m resolution 'Digital Surface Model' (DSM) data showing all items in the landscape and the 1m resolution 'Digital Terrain Model' (DTM) data which removes trees, vegetation, field walls and buildings (Buildings are the flat rectangular structures in the images)

3d Lidar Model

Click on an image to view it in its own page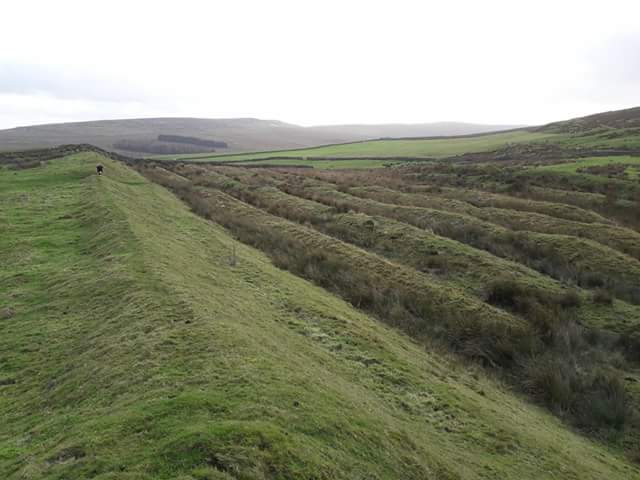 The western ditches and banks, with Jane in the distance
---
Scrollable and zoomable location map, courtesy of Bing

Location:
Lat (WGS84) N54:49:56 (54.832284)
Long (WGS84) W2:28:34 (-2.476020)
Lat,Long 54.832284,-2.476020
Nat Grid NY695487 / NY6952048710


---
The following three images use the 'first pulse returned method' of processing (If multiple Laser reflections are received back at the Aircraft due to trees, vegetation etc. then the first received pulse is used thus showing up the taller objects in the landscape).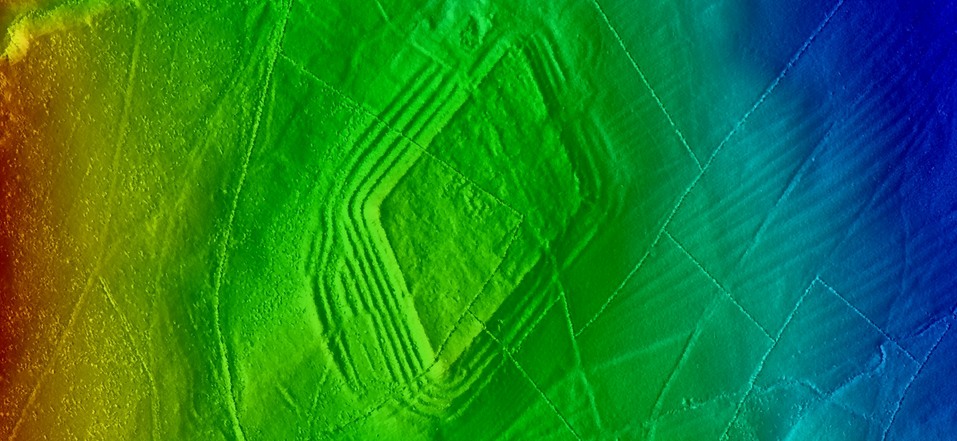 Height: Blue (Low) to Red (High)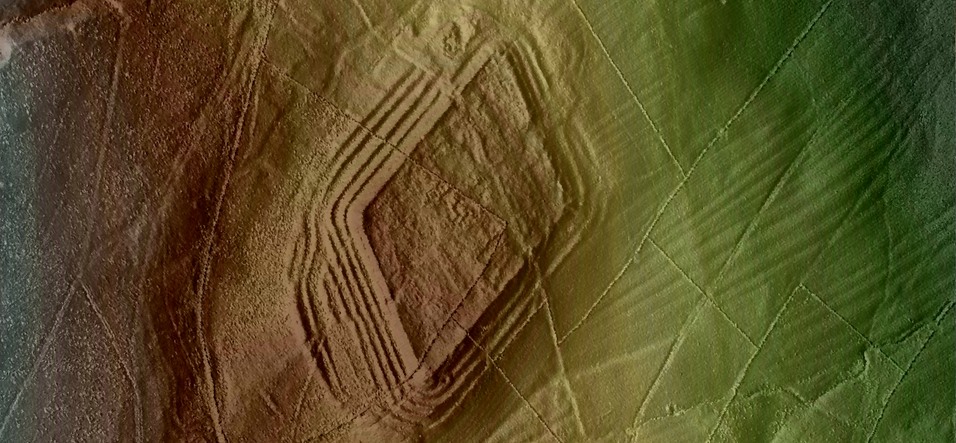 As Lidar is all about heights, then Lidar data can be easlly used to create contours.
The white contour crossing the fort just below centre is at 330m above sea level. The contours being at 2m intervals.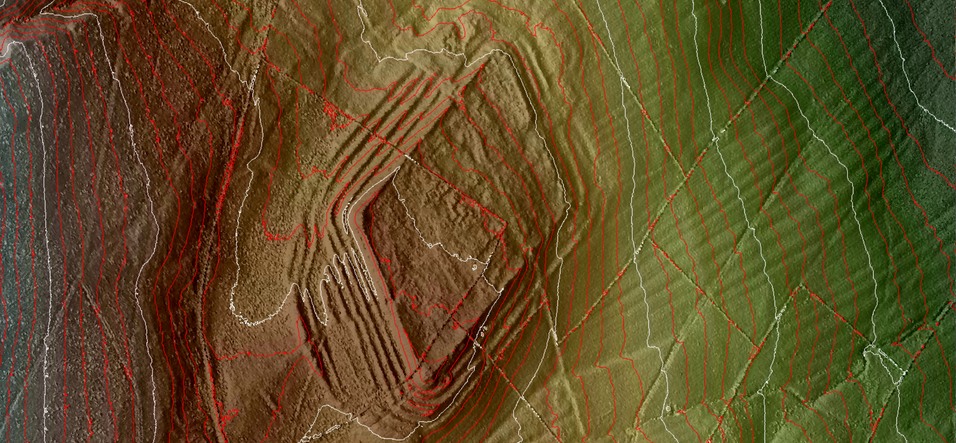 Oblique Lidar Using AerialOD Software.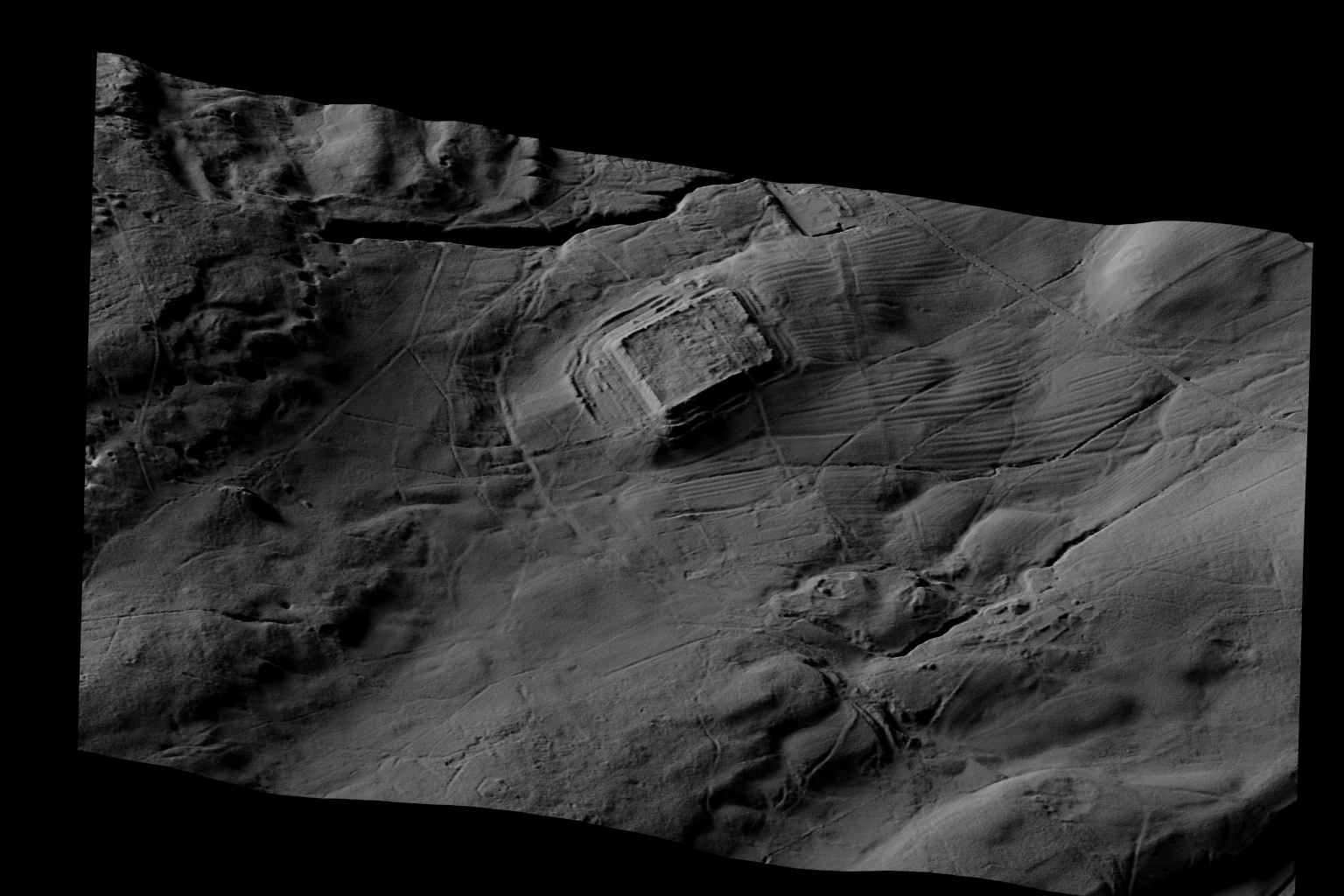 The following images use the 'last pulse returned' method in an attempt to remove vegetation. Man made objects such as walls and buildings are also detected and removed. Unfortunately the odd low bank has also been removed, This appears to be due to some of the lidar reflections at these points being classed (incorrectly ?!) as 'Low' and 'Medium' vegetation.
These images produce a 'plastic' like look to the surfaces.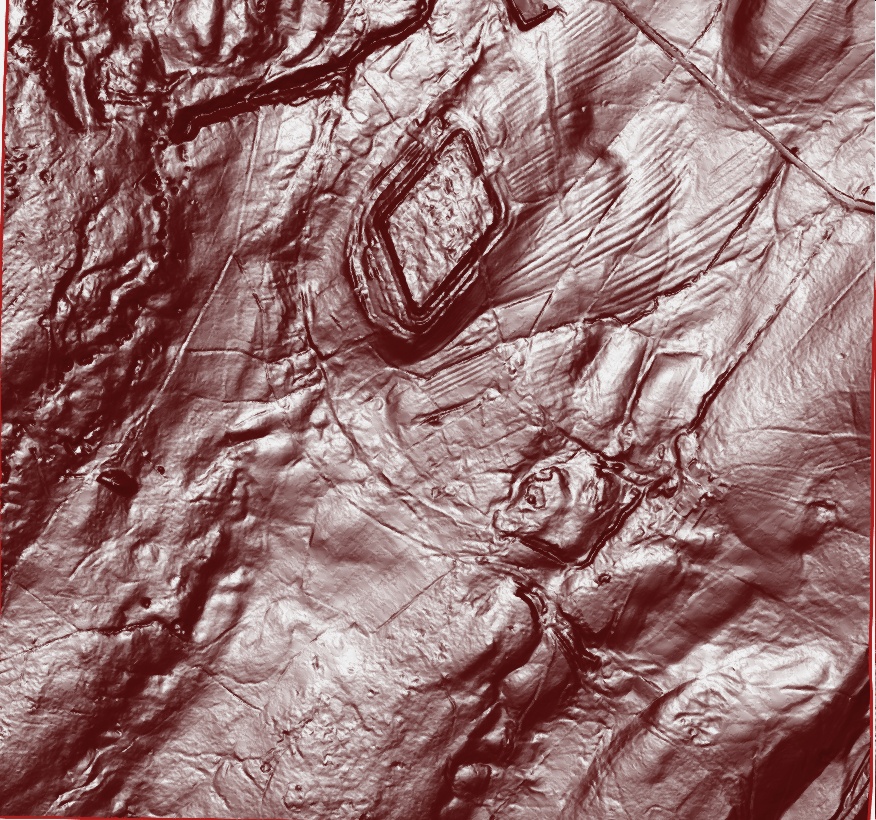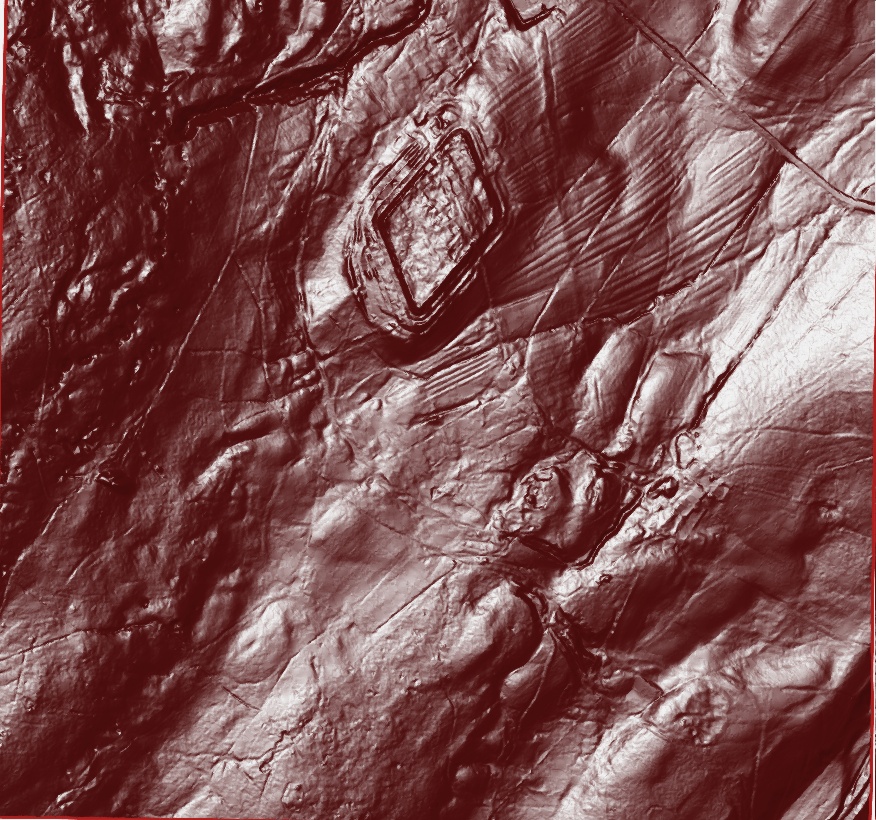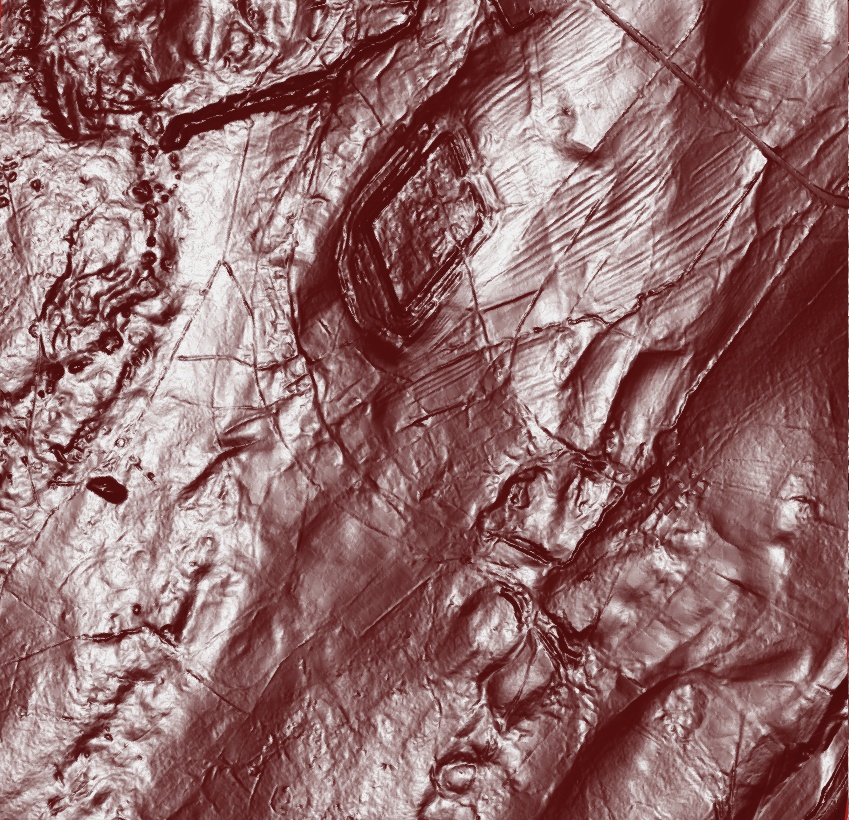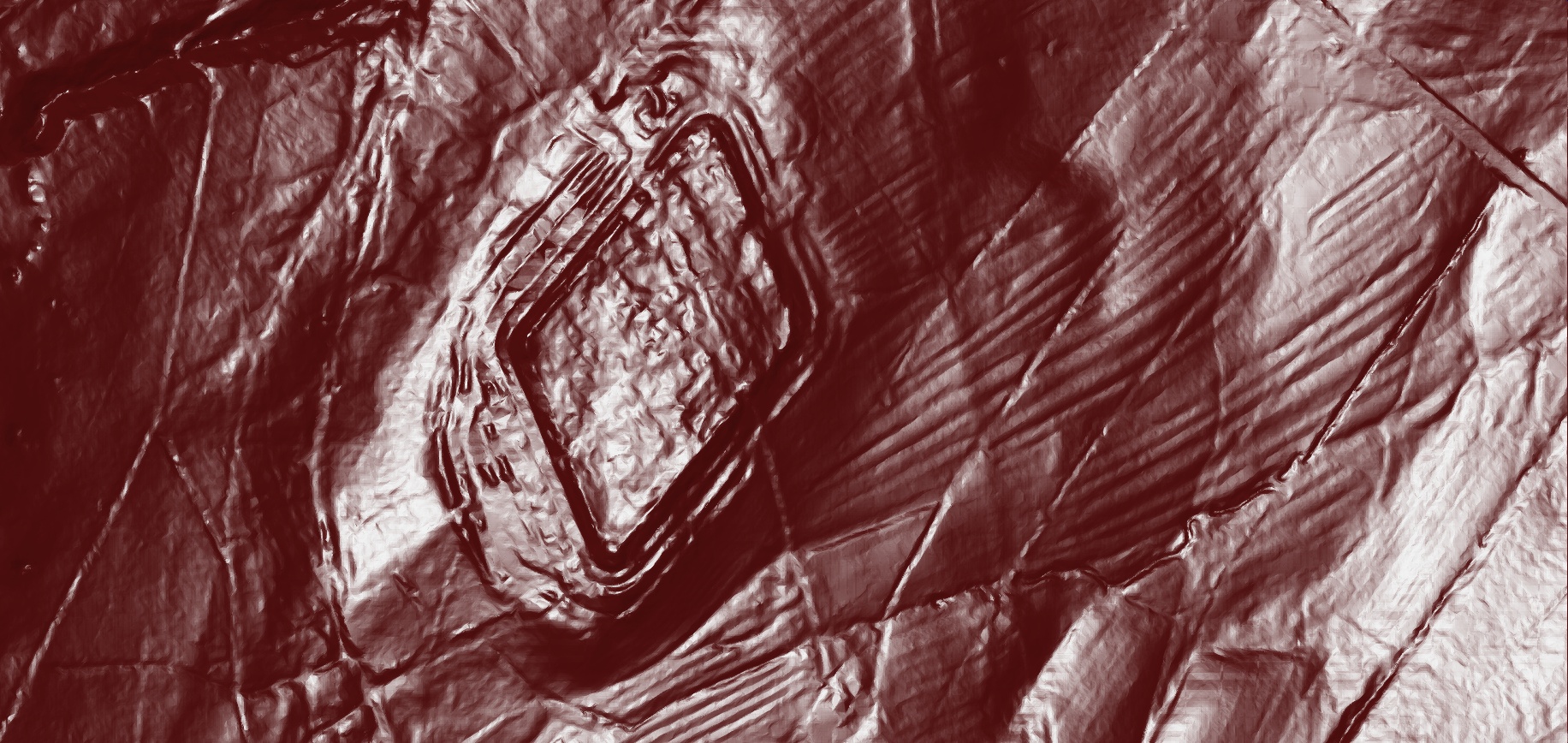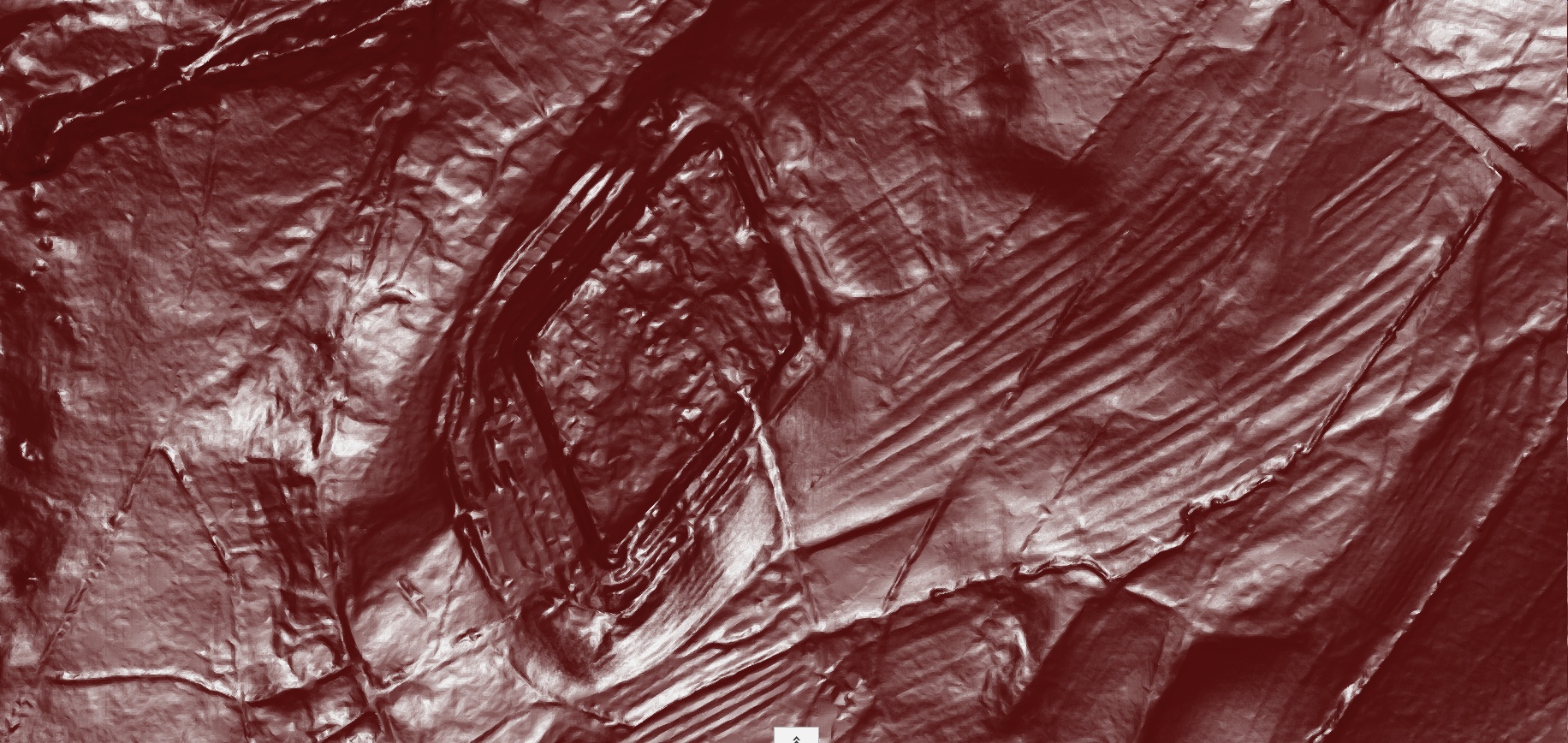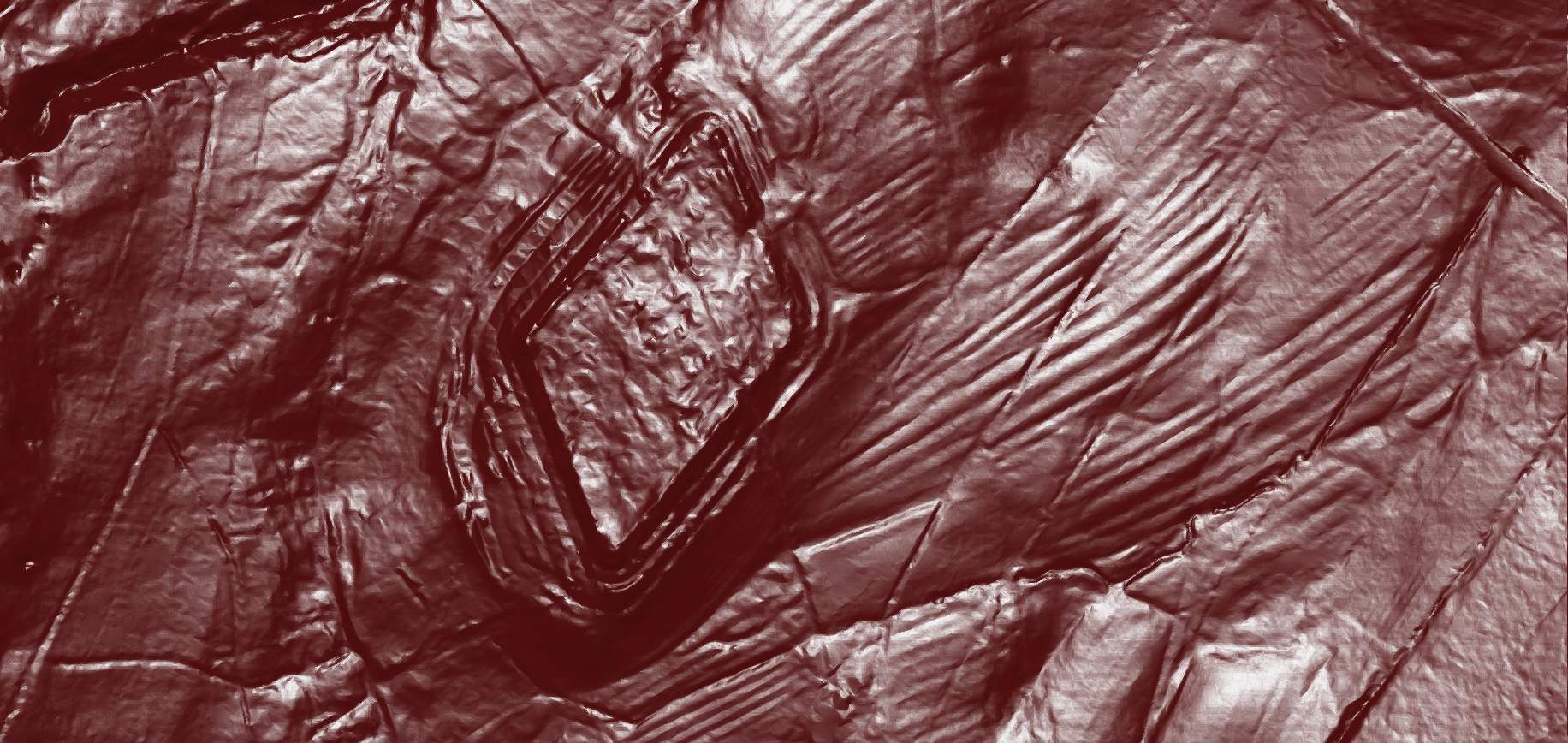 The Lidar data is publically available Environment agency 1m DTM Lidar Datasets.
Processed by Phil Barrett.