The Roman Road, Delph to Waters Clough
When standing at the forts at Castleshaw, cast a look back towards Delph and you can usually, depending upon the vegetation or snow cover, see the Roman road coming across the valley bottom directly towards the forts.
It emerges from the south side of Hull Mill dam and crosses the fields in the valley (Causeway Sett) on a slight raised bank (Agger) behind the Castleshaw centre towards the stream at Waters Clough.
The road is much harder to see in the fields adjacent to the fort but approaches the viewer just to the south of the fence.

Click on an image to view it in its own page
Scrollable and zoomable location map, courtesy of Bing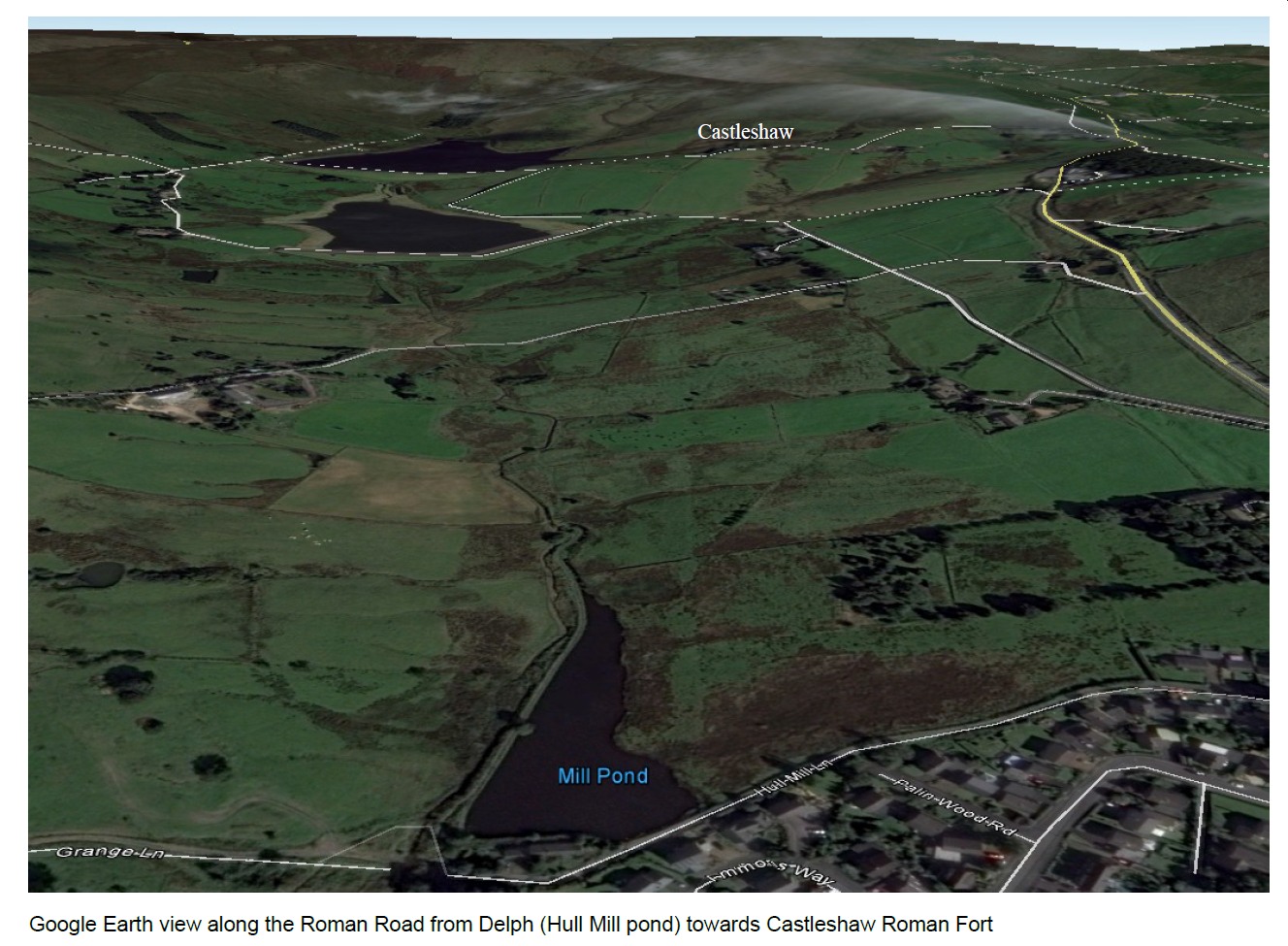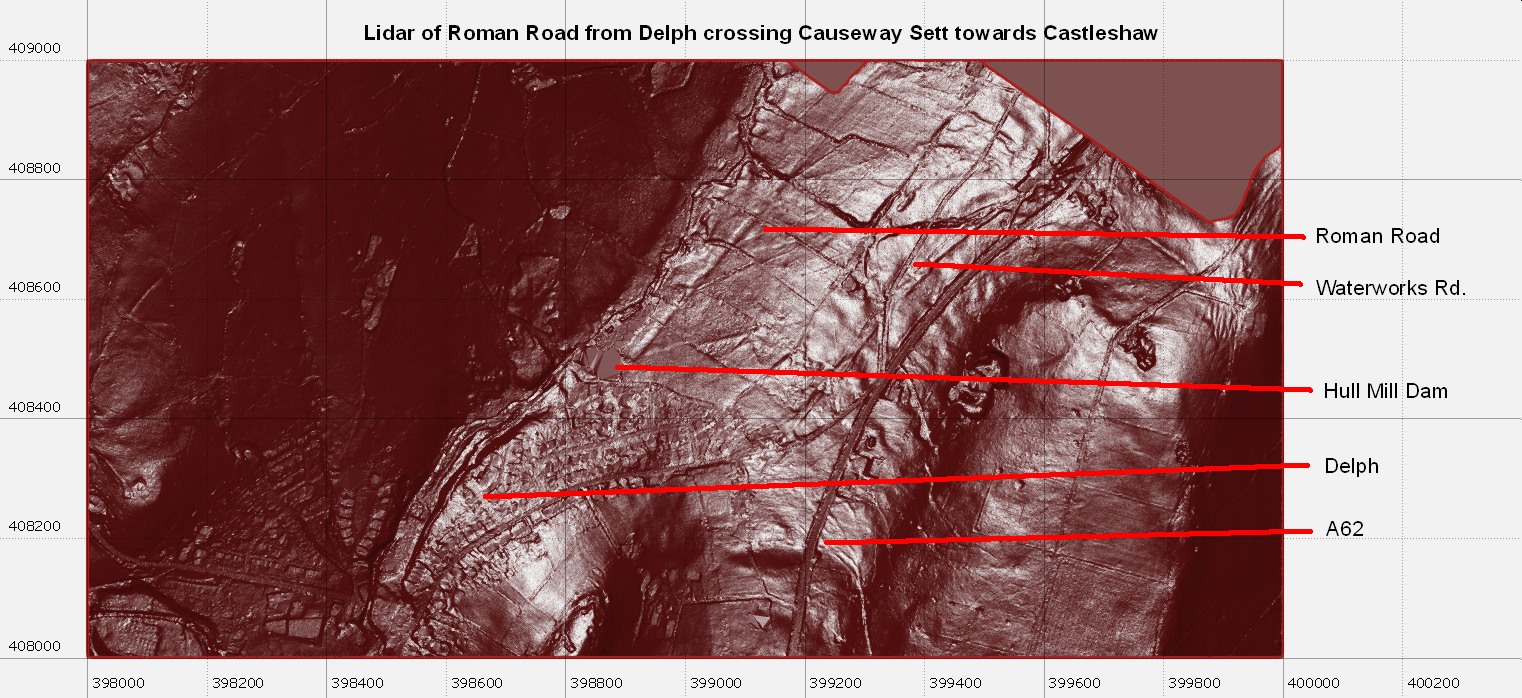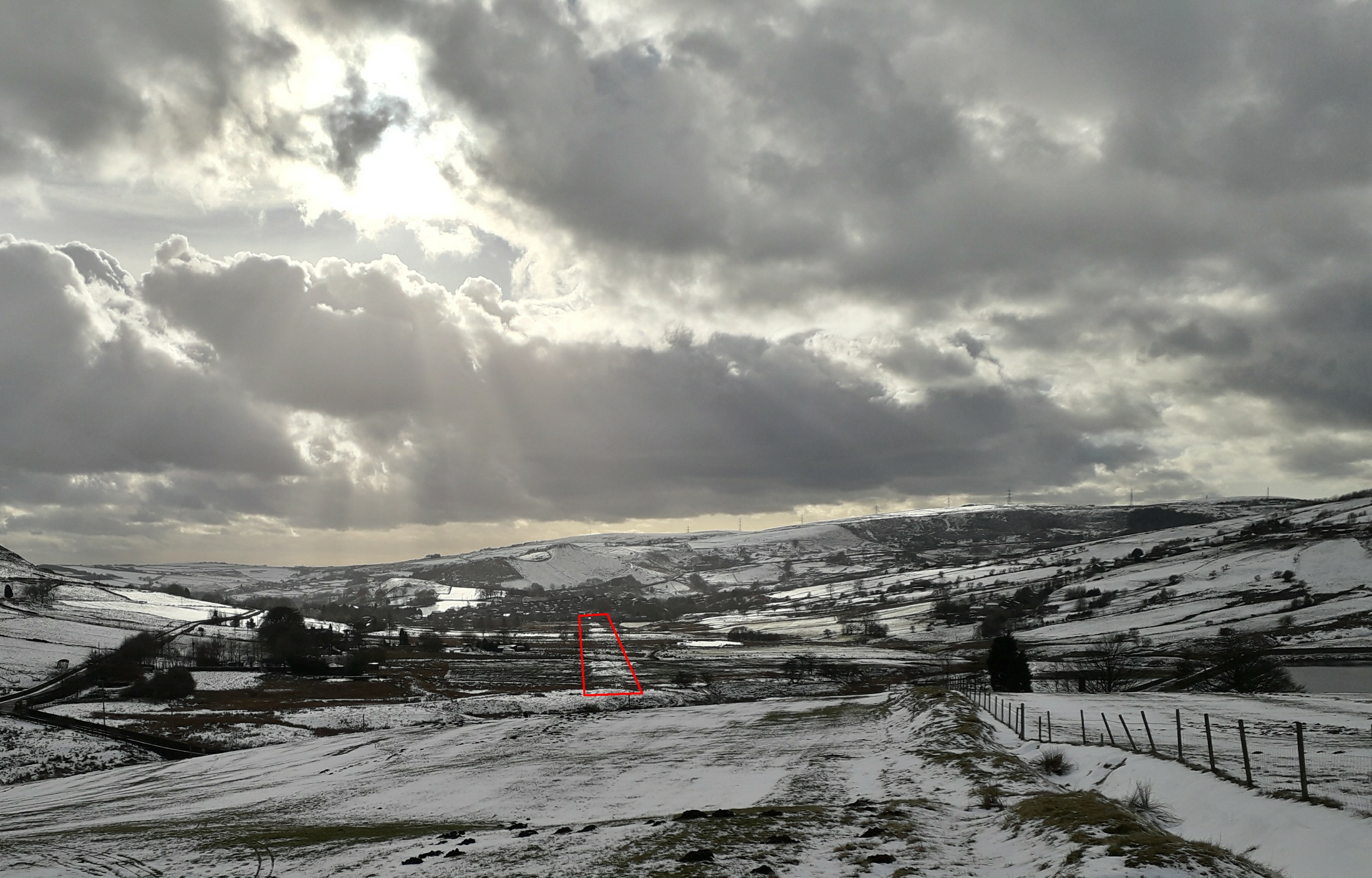 The snow highlights the road coming from Delph towards the fort.
The bank on the right immediately in front of you is not Roman but part of the Medieval "Dry Croft Lane". The Roman road is actually just to the left of this bank.
The Lidar data is publically available Environment agency 1m DTM Lidar Datasets.