Research

Articles of Interest, Links etc.
Greater Manchester Archaeology Festival
Event organised by The Friends of Castleshaw Roman Forts for SATURDAY 24TH JUNE 2017.
If you attended this event and would like to see the results of the Geophysical survey around the East Gate of the fort, please click
here.
Bloomery (Iron Furnace) (Grid Ref SD 999 103)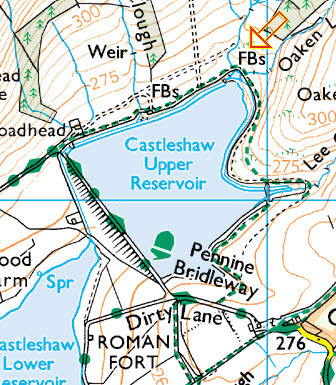 At the north east corner of the Castleshaw upper reservoir (map) There was a test pitting exercise with a laser scan survey, earthwork survey and geophysical survey (the latter at a later day).
The aim was to record and understand a series of depressions and mounds that are adjacent to the medieval iron smelting furnaces (Bloomery) excavated in 1993. (See the reports)
Summary and Photos ... More Photos ...